Below is a map to our location and a map of parking areas.
Natural Balance Massage & Colon Therapy is located upstairs above the Real Estate Direct building at the southeast corner of Montreal Avenue and Pineapple Avenue. Montreal Avenue is the eastbound version of Eau Gallie Blvd. in Olde Eau Gallie. Pineapple Avenue is the last traffic light before Eau Gallie Blvd. heads over the Eau Gallie Causeway toward the beaches.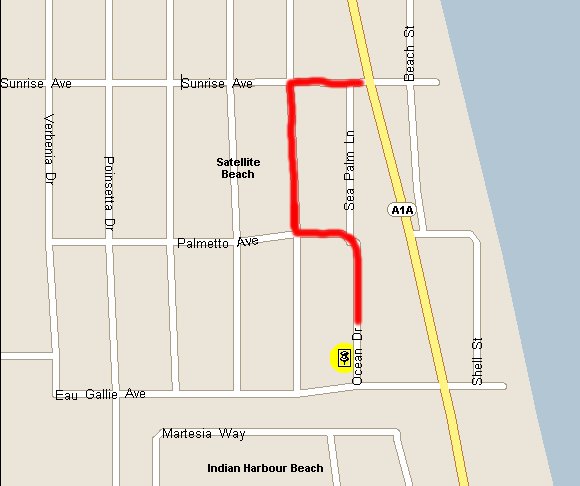 Parking is available:
1. along the sidewalk of Pineapple Avenue, south of Montreal Avenue,
2. along the sidewalk of Montreal Avenue, west of Pineapple Avenue, or
3. in a grassy public parking lot off Pineapple Avenue, between the eastbound and westbound lanes of Eau Gallie Blvd.
Parking areas shown below in red: